Our approach
We believe that, to comprehend the suitability of a person in an organization, in a specific role, it is necessary to appraise the individual in his/her array of skills and motivations in order to grasp his/her suitability, or not, to a role and to the organization's particular situation.
Methodology
Our methodology can be adjusted to fulfil the specific needs of each client.
Clarifying Objectives and Context
Detail of complexities and particularities of the role or organizational level, and of the direct cultural context, in order to explore suitability of the assessed professional under those conditions.
Preliminary Analysis
We contrast the requirements of the specific role with the professional background of the assessed professional in order to reach an adequate evaluation of requirements and expectations.
Interviews
Use of agreed instruments, competencies assessment, leadership style identification, potential appraisal.
Our interviews are semi-structured and are mainly based on competencies assessment and critical incidents techniques. Competencies and motivations are assessed all together as they will denote future performance and contribution of the professional in the longer term.
References check
Given our analysis and assessment, we procure coherence and consistency of gathered information.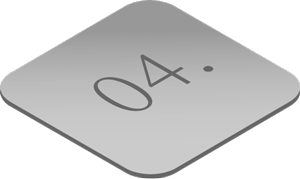 Report
Our Report integrates all information gathered throughout the assessment process and it clearly and explicitly establishes our opinion regarding suitability, or not, of the professional to the role's profile.
In addition, and according to our client's needs, we can also assemble comparative reports between different professionals.
Feedback to professional
Our conversation is based on our assessment regarding strengths and weak points, as well as possible courses of action to overcome perceived gaps and further develop the professional's potential.
In parallel, we also advise his/her superior in terms of providing them with information that can contribute to the career development of the professional within the organization.
Let's have a conversation